We are lucky today... Rather hot outside, with promises of more clouds and even rain later on...
I am into drawing girls :)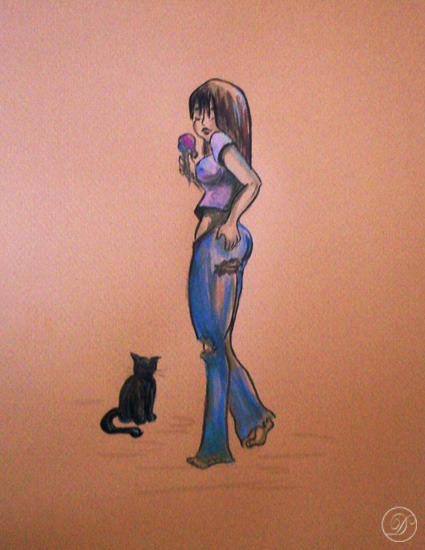 Here is a funny story. I posted 3 pictures for sale on ebay. They were not selling and I stopped checking, hoping to receive email notification if they sell.
And then forgot.
And then 7 days later I found out that I need to send a quote to the buyer!!!! OMG!
I sent invoices. I meant to give the guy a shipping discount and instead of discounting, I accidentally double charged him for shipping.
I sent him 2 apologizing messages, but he has not replied yet :)
What a mess..